Wow!!!! It's finally here! Release day over at The Cats Pajama's!! Welcome to TCP's release Blog Hop! If you came to me via
Sony
then you're on the right track! If you just happened upon my little blog by sheer coincidence, head on back to the beginning at
Jen's
and start from scratch so you can see all the Cat Packer's creations! Jen is the hostess for TCP Tuesday and her challenge is to make your own embellishment using TCP dies. These are some seriously talented stampers, so trust me, you don't want to miss any of it!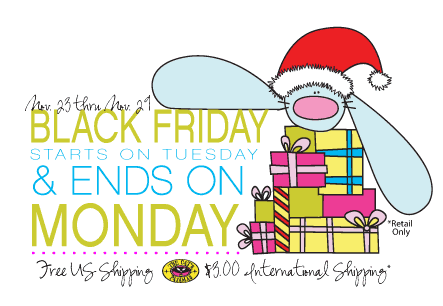 But before you skidaddle over there to shop, first lets see what I have for you:) I've had a chance to play with all my gifties from Alma and I've come up with a couple of sweet projects to share with you! First off, my very favorite, made with the oh so naughty bunny that I've grown to love (he reminds me of my 4yr old Jake who suffers from a bad case of middle child syndrome and therefore is always getting into mischief....did I mention that his most recent crime was cutting off Tab 1 of my bigshot platform?? To make it all the more heinous, he proceded to cut it into a million pieces so that I can't even use the dismembered piece as a shim!!) Anyway, seems like something this little bunny would do, if given the opportunity!
Along with this new stamp 'Define Good', I also used the new snowflake die, Button die and apron lace border Cutups dies (you can barely see it peaking out from under the pink felt snowflake). These dies are fab, and as you can see, they easily cut right through felt (even with a faulty bigshot platform;). So, mt embellie is this snowflake with the laquered buttons and string I wanted my snowflake to be a bit smaller, so I simply cut off the longest parts and it made it quite a bit smaller...see- very versatile! I also used TCP's button dies and crystal effects to make this little original embellie in the centre of the snowflake! Cute, huh? Bunny also has chunky glitter on his furry santa hat and some CE on his wet little nose:)
Did you notice the prezzies?? They are really decked out! I popped some up on dimensionals, added ribbon, strings, stickles...basically decorated them as if they were the size real life boxes and not 1/2"...oh well- I guess the arthritis will be worth it;)
Here's a better look at that apron lace die on the inside of the card....it is soooo awesome! You'll love it! Isn't that sentiment so hilarious! It's so Jake:) I added some tiny twinkles to the inside as well.
Recipe:
Stamps (TCP), Ink (memento), CS (SU), DP ( ), Dies (TCP), Ribbon (SU), Thread (MFT), Taylors Tiny Twinkles (TE), Crystal Effects (SU), Glitter (SU), Stickles, Copics, dimensionals
Sketch: Viva la Verve, week 3
And for my second card I used 'Jingle Bells'. I love this set because not only is it super cute, it's also very versatile! I actually made she into a he;) No surgery required! I just clipped off the pigtails and voila! A boy! There are a few little dimples where the pigtail was, so you have to colour the hair darker brown or black to hide the stamp line. As you may know, I have 3 little boys, so I am always on the hunt for either boy stamps, or girls that I can 'alter';)
I also love that you can stick other things in 'his' little hand. I used the present from 'A beary good year'. The sentiment ('He Really Does Exist') is from the bunny set featured above and I thought it went well with the present dp and the little gift:) I also made my own little 3D snowflake embellishment using the apron lace die and scored it, folded and made into one of those snazzy little pinwheel dealies! I then spritzed it with glimmer mist, as well as the snowflake die. I applied a mixture of chocolate and gold glitter to both snowflakes. I used the apron lace die again on the inside as well as 'Merry Christmas' from 'A Beary Good Year'.
I paper pieced his coat and mittens and coloured everything else with copics. The present has cinnamon and diamond stickles over top.
Recipe:
Stamps (TCP), Snowflake and Apron Lace die (TCP), Ink (memento, SU), CS (SU), DP (BasicGrey- Wassail), Stickles, Glitter (SU), Glitter brad (SU), punches (SU), Ribbon (SU), dimensionals (SU), Glimmer Mist (Tattered Angels- vanilla)
Sketch: SSSC94
Thanks so much for joining me and keep on hoppin! You're not done yet! Last, but not least is Miss Meowy,
Alma de la Rosa
herself! So head on over to see what delicious treats she has to deliver....